Tragic.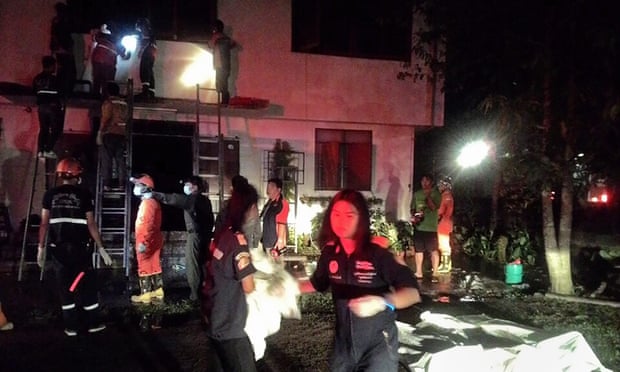 Photos of the Thai boarding school where 18 girls died in a fire reveal the trail of destruction the inferno left.
Charred debris litters the floors and smoke blackened walls show where flames blazed out of the windows of the Pitakiatwittaya School in the Wiang Pa Pao district of Chiang Rai in northern Thailand on Sunday night at around 11pm.
Eighteen schoolgirls, aged five to 12, had been asleep when the blaze ripped through the building and died after becoming trapped in their second-storey dormitory.
Twenty others were rescued through windows by fire fighters who had propped ladders up against the building.
Continued...
http://www.dailymail.co.uk/news/article ... -fire.html