"Wirapol Sukphol fled to the U.S. after being expelled from the monkhood in 2013.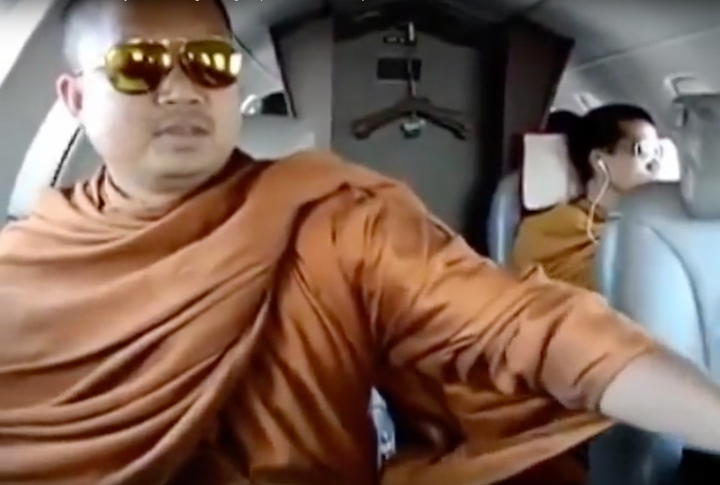 The former monk, wanted on criminal charges, is seen riding in a private airplane in a video released in 2013.
BANGKOK - A former Thai Buddhist monk wanted on child sex charges will be sent home from the United States to face trial, Thai police said on Tuesday, the latest scandal to raise questions about the state of Buddhism in a fast-changing society.
Wirapol Sukphol, formerly known by his monastic name Luang Pu Nenkham, sparked an uproar in 2013 when a YouTube video appeared showing the then-monk on a private jet with a Louis Vuitton bag, behavior deemed contrary to Buddhist teachings and a monk's vow to shun material goods.
Later that year, he was expelled from the monkhood after being accused of having sexual intercourse - a grave offense for monks - with an underage girl. He then fled to the United States.
Investigations led to the filing of charges of child molestation, child abduction, public fraud, money laundering and computer crime against him, police said.
"Authorities in the United States will send him back to Thailand tomorrow night," Paisit Wongmuang, director of the special investigation police division, told reporters. ..."
http://www.huffingtonpost.com/entry/ex- ... 5f893e4d3f